Some people might know that I'm totally not impressed with flash. A lot of sites use it for some gadgets and images that move around on the site. I think its against the spirit of browsing and normally you wouldn't need it to create an appealing website. I agree that flash is nice for online games but now I have found something that is really and easy — for a programmer — to use: "The Flash based Post Card Viewer".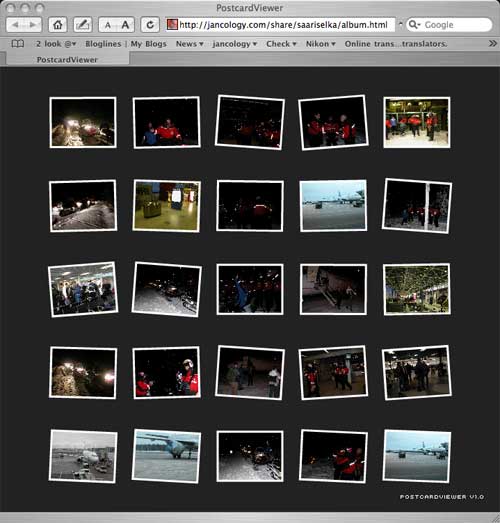 You only need to put a bunch of images in an images directory and put an xml file with the images names below it and it runs. Just look here to view some rough material from the Saariselka trip and be impressed (not with the photo quality but with the viewer)!.
The flash is by Airtight Interactive. There is also a SimpleViewer available — which is even more sophisticated.