This is a very nice period! Another new digital camera accepting Nikon F-mount lenses. This time its a new fuji, the replacement of the S2pro. The camera is again based on the Nikon F80 but this time its has a quite different look and feel. The sensor cropping of 1.5x is still the same and therefor compatible with the Nikon based DSLRs.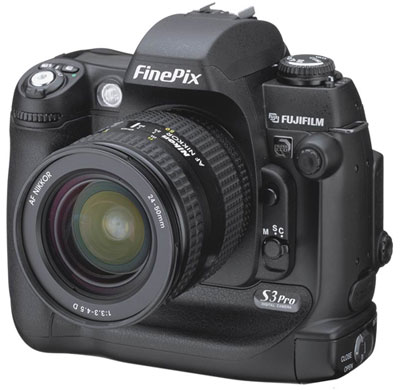 The most revolutionar item on the camerais the Super CCD which has 2 photodiodes per site. One has normal sensitivety for the 'normal' light and one has low sensitivity This should give a four times better dynamic range but it also delivers the same 12mpix interpolated image as the S2.
Some other great enhancements are the improvement of the power system which only requires 4 x AA batteries instead of also 2 additional CR123A, a vertical handgrip with shutter release and a PCsync terminal.