At Imaging resource you can see the first images taken with the Nikon D2H. The pictures are quite nice but they seem to have quite a lot of noise. This should not be possible according to Nikon's new LBCAST sensor. Not sure if this can be corrected by firmaware or if this is caused by the hish ISO ratings of some of the images. To be honest I also don't now if the relative noise scales to a D100 or Canon 1D. Anyway just thought of letting you know where to find a galaray of images taken with the system.
It looks like the pages have been removed from the top link however I've found them and stored a few images on my site. Also I found cached page of the complete information. See more below to get a few thumbnails of the 10.5mm lens.
Some of the pictures are taken with the brand new 10.5mm f/2.8 G fish eye lens. There have been some more images been around taken with this beauty but overhere you also see them corrected by Capture 4's Fisheye Correction processing. The corners look a bit funny but on a small resolution it looks quite right. At 1:1 resolution the corners get quite blurry but think that won't be too obvious at a print.
At this moment I don't wanna think of this toy and just wait till a competitor is available for the Canon Digital Rebel. I think the digital revolution cannot be turned back and in a - very - few years the digitals store as much visual information as a fuji velvia will do at this moment.
Think I should start to be looking at an image tank to store all of my pics! Is there anyone who knows a test or comparison of these devices. I think I have only two requirements:
a laptop disk so it could be replaced later on
a color screen so there is an option to view the images
I have no clue if speed is an issue but I guess it might be important for the USB/FireWire side of the system when uploading a disk to your PC for post processing.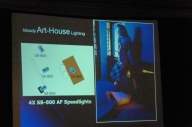 File Name: YDSC_1119.jpg 
Capture Date: 2003/09/11 22:37:14.7 
Shooting Data: Nikon D2H
Lens: VR 24-120mm f/3.5-5.6 G, 1/60 sec - f/5
Exposure Mode: Programmed Auto
Metering Mode: Multi-Pattern
Exposure Comp.: 0 EV
White Balance: Auto
Sensitivity: 1 Step Over 1600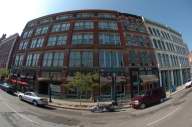 File Name: D2HYDSC_1148.jpg 
Capture Date: 2003/09/12 05:04:50.5 
Shooting Data: Nikon D2H
Lens: 10.5mm f/2.8 G, 1/1250 sec - f/4
Exposure Mode: Aperture Priority
Metering Mode: Multi-Pattern
Exposure Comp.: 0 EV
White Balance: Auto
Sensitivity: ISO 200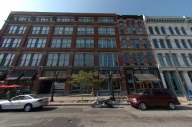 File Name: D2HYDSC_1148fec.jpg 
Capture Date: 2003/09/12 05:04:50.5 
Shooting Data: Nikon D2H
Lens: 10.5mm f/2.8 G, 1/1250 sec - f/4
Exposure Mode: Aperture Priority
Metering Mode: Multi-Pattern
Exposure Comp.: 0 EV
White Balance: Auto
Sensitivity: ISO 200