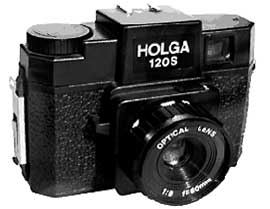 The Holga is a cheap all plastic camera for $25.
The Holga is a camera with features you normally don't want!
It features:
Light leaks
Extreme vignetting
Fuzzy images
All these features and the double exposure option make it a cult camera. It takes the extra ordinary images on 120 roll film. It has a 6 x 4.5 cm or 6 x 6 cm picture size. It takes 16 pictures in colour or black/white on 120 Film and 12 pictures on 6x6. It has a 60mm plastic lens with fixed f/8 aperture and fixed 1/100 shutter speed.
These features are now also possible with any digital camera or digital image by use of the Holga action. This action add blur, vignetting and light leaks.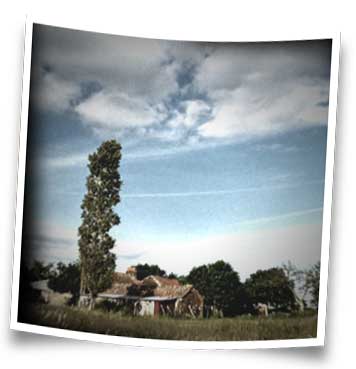 Ooh, and the Borders and Bends action gives the photo a nice whirl…