We were over here: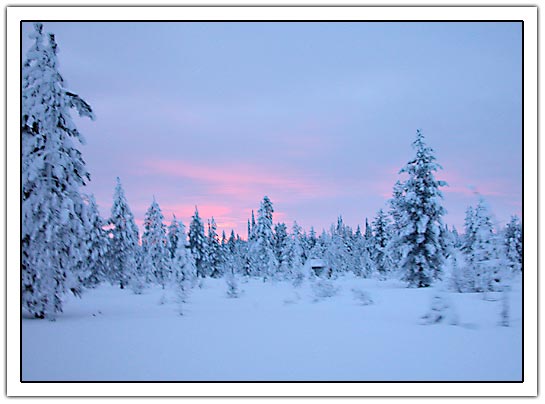 The COAS Polar Experience 2004
First day we started from the airport at Ivalo by snowmobile to Saariselka. A group of 20 people in total (including guides). Around 19:30 we drove for two and half hours and had a little pause near a fire.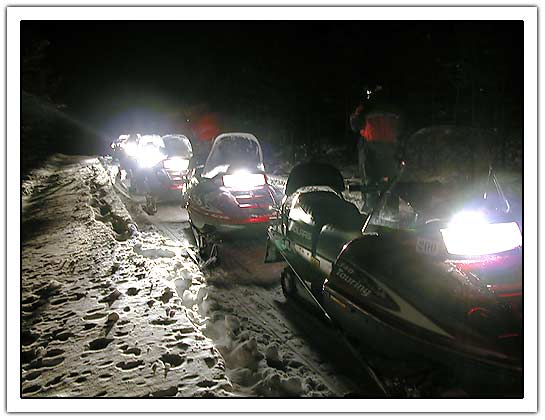 The second day we drove huskies. These dogs do only one thing and that is: RUN, RUN, RUN…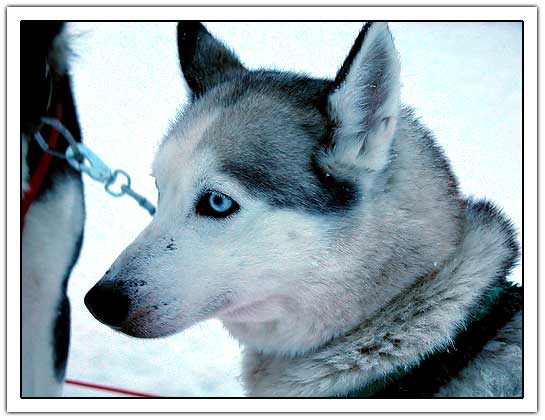 We added two expressions to our vocabulary:
Smell like a husky
Run like a husky
Third day we had a nice show-shoe walk. The nice thing was that you were alone in nature witohut the smell and sound of snow modiles and huskies.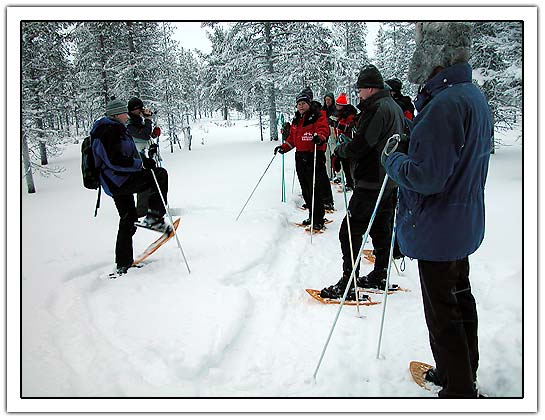 I will add the last two days later…