The cat is out of the bag. A few days after the Danish advert, Nikon has announced its new professional camera the D2x.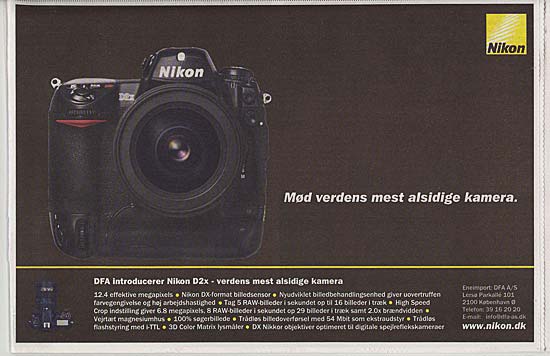 The D2x has a 12.4 mpix DX format CMOS sensor. I wonder how that will work out in the "noise department".
Also a number of consumer camera's are announced:
Coolpix 8800: An 8mpix 10 times zoom with Vibration Reduction.
Coolpix 8400: The 8mpix successor to the 5400 with a remarcable 24 - 85 mm lens! It will be available in september.
Coolpix 4800: A 4mpix with 36 - 300mm lens consumer model.