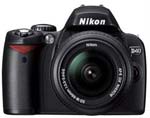 The Nikon D60 was assumed to be announced on 2 november. Unfortunately — no camera! Now the dust has settled down we get various previews of the Nikon D40. This — very small (BxHxT: 94x126x64 mm)— camera seems to be put in a new segment of the point and shoot DSLR users. The camera only operates with AFS lenses. As most of these users only have the kit lens, that shouldn't be a problem.
Surprisingly, the camera sports a 6mpix sensor. I wonder if this is an existing one or a newly designed one with superior noise characteristics (it supports up to iso 200-1600 + HI 1). As expected SD (+hc) instead of compact flash.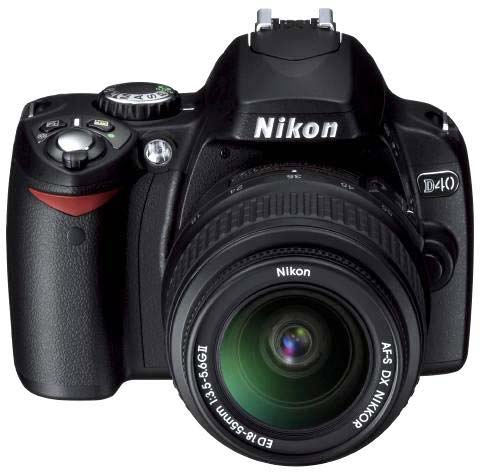 To save costs it does not have a second LCD like the new canons. So let put retail price to €399,-. But other features — like spot metering — are not left out.